By Peter Krass, Site Editor, The Channel Company on January 26, 2016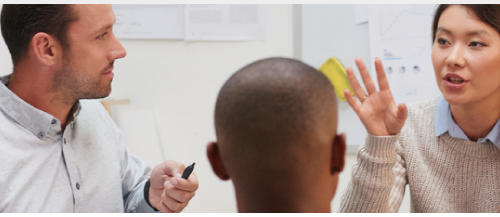 The first month of the New year is a great time for innovation. January's perfect for asking: What worked last year? What didn't? And looking ahead, how can we innovate?
Innovation, the dictionary tells us, is simply the introduction of something new — more specifically, a new idea, method or device.
Simple, but also immensely powerful. In a recent survey of some 250 CEOs worldwide, professional-services firm PwC found that more than half of these corporate leaders place innovation among their top priorities. Another 10 percent go even further, calling innovation their primary focus. In the same survey, nearly 65 percent of the CEOs said that innovation is just as important to their organization's success as is operational effectiveness. Another 8 percent said innovation is even more important than operational effectiveness.
And what's good for corporate CEOs is also good for cloud solution providers and partners.
So how to innovate? One good approach is to copy the masters. Over at Microsoft, they've developed a 6-point Cycle of Innovation that starts with input from partners and customers and ends with new services. For details, see this recent blog post from Gavriella Schuster, GM of the company's worldwide partner group.
But how do you innovate if you lack the needed skills? That's where training comes in. As Microsoft's director of partner capability development points out in a recent blog post, you can study products and solutions via online training. Join and participate in webinars. Even attend live events where you can join seminars, presentations and more.
The big benefit of innovation, of course, is market differentiation. In other words, getting your business to stand out from the cloud crowd. Jen Sieger, a senior business strategy analyst at Microsoft, recently posted a 4-point plan for doing just that. She starts with a self-assessment, moves on to strategy and then tactics, and finishes with measuring and fine-tuning.
With a cycle of innovation, new skills, and a plan for differentiation, 2016 can be your big year to ring out the old, ring in the new.
~~~~~~~~~~~~~~~
See Related Content:
Separate from the herd: steps to build your unique cloud plan
Innovation to implementation, partners and customers are central to development