By Jen Sieger, Senior Business Strategy Analyst Microsoft on March 16, 2016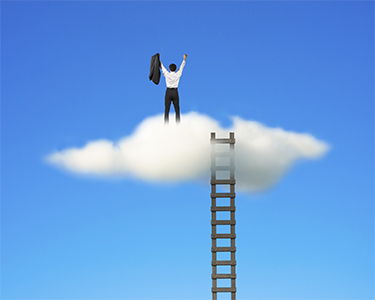 Over the last several months, I have been working closely with IDC to better understand the opportunity for Microsoft partners in the cloud and how partners can go after this opportunity.
After working with IDC to collect tons of data on cloud opportunity, customer trends, digital transformation, and innovation accelerators, we've launched Part 1 in the Microsoft Modern Partner eBook series: The Booming Cloud Opportunity. This book includes tons of great info that will help you identify growth opportunities for your business and understand customer cloud maturity trends and needs.
Here are the three major findings the first eBook offers, and ideas on how you can put the data to work for your business:
1. The greater cloud opportunity will exceed $500 billion by 2020, according to IDC.
This includes spending on Software-as-a-Service, Platform-as-a-Service, Infrastructure-as-a-Service, all of the managed services and project services surrounding them, as well as the supporting software and hardware. And it means there is a huge opportunity for us (Microsoft + partners) to go after together!
In our research with IDC, we found that Microsoft cloud partners with more than 50 percent of their revenue in the cloud are earning $5.87 for every $1 in Microsoft cloud services sold.
What you should do about it:
Calculate how much revenue you generate for every Microsoft dollar sold to find out where you stand: are you ahead of or behind the trend?
Once you answer that question, explore the Profitability Scenario content to think through how you can add incremental project services, managed services, and IP services to your offerings to maximize your share of wallet with customers.
2. 80 percent of customers worldwide are actively deploying or embracing cloud, and 45 percent of customers expect to be at the highest level of cloud maturity within two years.
Customer cloud maturity is evolving rapidly, and the time is now to drive hard in building your cloud business.
Here's the breakdown of what IDC's research tells us:
What you should do about it:
Focus on your customers who have the highest propensity to move to the cloud. If your current customers are not interested in cloud, keep in mind that they are the minority—you should shift your focus to those who are. Build a vision for how you see your customers utilizing the cloud to digitally transform the way they work, and then draft cloud adoption plans that will address moving multiple workloads over a 1-2 year span to get your customers to the cloud optimized state.
3. 61 percent of projects are funded by line of business decision makers, and 81 percent of projects are influenced by them.
Line of business decision makers have massive buying power.
If your business does not have a strategy for connecting with line of business decision makers, you are missing out on a huge opportunity.
What you should do about it:
Get your team together and brainstorm what you collectively know about line of business decision makers and how your solutions address their needs. Use those ideas to come up with ways you can build stronger relationships with them. Next, build value propositions for each line of business decision maker, build an action plan to go after this opportunity effectively, and set up accountabilities within your team to drive the plan forward.
Learn more about this data and about so much more—download our first eBook today!
Stay tuned for the release of the rest of the eBooks in the Modern Microsoft Partner series including:
Part 2: Differentiate to stand out (Launching in April)
Part 3: Modernize sales and marketing (Launching in May)
Part 4: Optimize your operations (Launching in June)
Part 5: Deliver customer lifetime value (Launching in July)
Let me know what you think about this first eBook! Reach out anytime via email, Twitter, or LinkedIn.