By Peter Krass, Site Editor, The Channel Company on November 10, 2015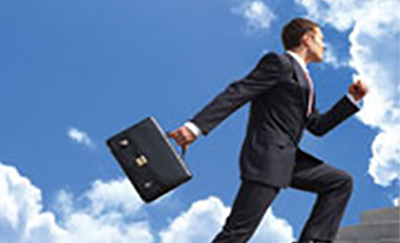 You don't draft memos on a typewriter — that's yesterday's technology. But when it comes to generating sales leads for your cloud services, are you still using yesterday's marketing?
Marketing approaches that generated leads in yesterday's on-premises business are unlikely to get good results in today's cloud-first world. The good news is, partners are ready to help you control your marketing costs, while still getting the word out to new potential customers.
Your need for more marketing is clear. In a recent IDC survey of more than 700 cloud partners, nearly 55 percent said they are spending more time and resources on their websites promoting cloud applications. Only 9 percent said they're spending less.
Thanks to the Web, potential customers will have researched your company's products and services online before they ever talk to one of your salespeople. To meet these modern customers where they live, solution providers need highly impactful digital marketing that goes beyond search-engine optimization (SEO) to establish a digital profile.
One way is by writing blogs and bylined articles, leading webinars and developing specific areas of expertise on your company's website. "We put a lot of effort and investment into becoming thought leaders in our market," says Jesper Grønbaek, managing partner and founder of Adactit, a cloud consulting firm based in Copenhagen, Denmark.
Another way is to closely monitor and measure your digital marketing campaigns. What's working—that is, driving sales leads—and what's not?
Together, these efforts can strengthening solution providers' profitability through reduced costs, higher close rates, and more efficient delivery.
Check out:
3 Steps to Developing Focus and Optimizing Your Cloud Strategy