By Scott Paul, Senior Director, Microsoft Alliance, at AppRiver on January 13, 2016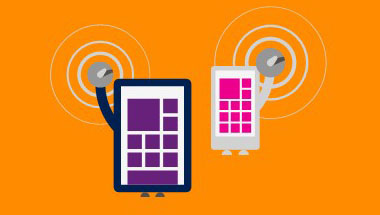 This is a great time to get involved with Microsoft's Cloud Solution Provider (CSP) program.
What if you want to capitalize on the program's many benefits, but lack the infrastructure to join?
After all, Microsoft's cloud solutions offer a reliable technology platform that can be enhanced with complementary partner solutions that include security enhancements, backups, encryption, data control and service management. Partners can fill in those gaps to generate revenue, customer satisfaction and loyalty. But, as I explained in Part 1 of this blog post, to become a full Tier 1 partner, companies must demonstrate sufficient size, scalability and capability.
And if you can't? Then consider working through the indirect channel.
The indirect channel are partners participating in CSP that have the reach and depth to produce tens of thousands — even hundreds of thousands — of seats. The indirect channel also makes significant investments in the automation and support capabilities that big scale requires.
Sound appealing? Then consider these 5 things when looking for your partner to participate in the CSP program:
* Customer Support: Hands-on support for partners is a must with 24x7 access to deep support expertise. That will help you close tickets faster and with less work.
* Flexibility: Find an indirect partner offering solutions and terms that fit your needs and can adapt to changes in your business. Partners value freedom, simplicity and flexibility in a program that puts them in control of margins, billing, subscription terms and the rest.
* Marketing Support: Customized marketing support will help drive your traction in this competitive market. For example, you might look for an indirect partner that offers live events and co-branded sales and training content.
* Completeness: You'll want a catalog of cloud services that help you create complete solutions, as well as an expert guide to help you find them. This will be determined by what your customers are looking for. For example, if your customers need a hosted CRM or business system, then you may need an ISV or big distributor. But regardless of what you and your customers are looking for, make sure your distributor offers the kinds of wrap-arounds — security, for example — for which customers are willing to pay a premium.
* Experience: Seek a company with longevity in the game and tons of successful activations. Being capable and recognized is good, but by itself, not enough. The more experienced your partner is, the more value they can add to your partnership.
Partners who don't already have a cloud strategy today have the opportunity to find an indirect partner that is fully supportive and can help produce healthy margins. Don't waste any more time. Start the conversations today, and explore the potential for both your customers and your business.
~~~~~~~~~~~~~
Scott Paul is senior director, Microsoft Alliance, at AppRiver, an email and Web security solutions provider based in Gulf Breeze, Florida, and Lupfig, Switzerland.
Visit MPN to find the right indirect partner participating in CSP.