By Josh Waldo, VP of channels & product marketing, Nintex on May 9, 2016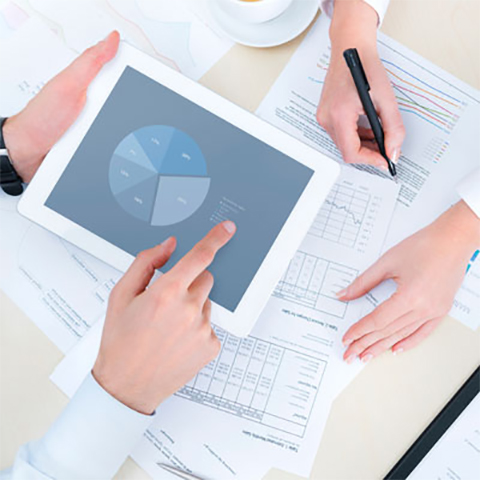 Does the cloud really change everything?
We ISVs and other partners are being told that the cloud changes nearly everything — our buyers, our P&L measures, sales and marketing campaigns, staffing needs and more. But is it really true?
In a word, yes. How do I know? Because we recently commissioned a survey of more than 100 leaders from U.S. channel organizations.
The survey was conducted for Nintex this past February by online data-collection company Research Now. In our survey, we reached senior executives in IT, sales and general leadership. Roughly 60 percent of our respondents work for companies with 50 or more employees; and nearly as many work for companies with annual revenue of at least $11 million.
Pulse-Taking
Getting a pulse on these executives is important to the team at Nintex. We maintain a channel network of about 1,600 partners — including service providers, VARs, system integrators and other ISVs — in more than 90 countries. Collectively, these partners represent about 80 percent of our annual business. So we were eager to hear their responses to our survey.
And what did they tell us? First, that cloud-driven change is already happening. More than 40 percent of respondents said the services they offer today are different than those they offered two years ago. More specifically, nearly 55 percent said they're adding and selling managed services. And exactly half said they're incorporating managed services into their service mix.
Looking forward, channel leaders expect even bigger cloud-related changes. More than 70 percent of respondents believe their managed services business will increase over the next two years. About 55 percent expect to see an increase in their intellectual property (IP) and domain experience as a differentiator. And nearly 40 percent anticipate receiving half or more of their business from the cloud, up from about 25 percent a year ago.
We also asked these channel leaders which types of solutions are most likely to drive changes in their services mix over the next two years. They told us that the top solution types are workflow automation (cited by 40 percent of respondents), employee collaboration and messaging (38 percent) and CRM (21 percent).
Over the past few years, our channel partners have dealt with the challenges of pricing strategies, new technologies and hiring, as this chart from our report shows:
Here at Nintex, we're seeing many of the same changes. On-premises technology solutions continue to be important to our customers, which is part of our history as a SharePoint ISV partner. But we're seeing our Office 365-based workflow solution that's cloud-focused with an Azure back-end really take off, as well as lots of hybrid deployments that we sell on subscription.
The Takeaway
So what do these findings mean for your business? Quite a lot. Here's some of what we're sharing with our partners:
Staffing & Skills: In our survey, 45 percent of respondents said that one of their main challenges is hiring the right talent. For many partners, the cloud delivery model is very different from what they're used to. It may involve different staffing structures and skill sets.
At the same time, many partners have accumulated enviable levels of domain knowledge. It's the result of their years and years of experience implementing business workflows. As a result, these partners are sitting in a very good place. Every time they engage in a project, they're reinventing business processes — and doing so in an agile way.
Sales & Marketing: Partners selling cloud services are also dealing with a new set of buyers. These buyers are not the familiar IT professionals, but instead managers from the line-of-business (LOB). Reaching them requires a new approach with both sales and marketing.
For these customers, the best way to sell a cloud service is by first selling a business solution. A number of our top partners do an excellent job at that. They package up their business-oriented solutions aimed at specific verticals and key business workloads.
They also find that sales through the business units can be much faster than the old way of first going through IT to reach the business. But this does require that they first inventory their domain knowledge. You might not have articulated that before. But now you need to package that domain knowledge and sell on it.
Sales Cycles: The sales cycle for the cloud is different, too. In the past, partners could focus on large projects, transactions and big-ticket deals. Today this is shifting to a "land and expand" model. That means starting a customer with perhaps an initial subscription of five to 20 workflows. Then working with them to add services and more workflows as they see the business value of their investment.
P&L: When you're moving to a subscription, consumption-based model, you're no longer selling enormous, multimillion-dollar deals on Day 1. Instead, your buyer now has the option from starting with a small subscription. So that really changes the whole equation. And it can result in a short-term hit on your profit-and-loss statement.
However, I believe that the valuation principles in a company can, over the long term, outweigh the short-term struggles, assuming the revenue flows from expansion. Compared with big on-premises deals, subscriptions are far stronger and stickier. You might take a short-term hit on cash/revenue. But as you "land" and then "expand" the business as customers see value, you get more and more revenue.
Also, because you've got customers on subscription, your valuation is also exponentially higher. You can say what your forecast is going to look like. And you can show a predictable revenue stream. That's a much loftier goal than just revenue per se.
Here's the bottom line: If you're still project-focused, transaction-oriented and deal-centric, you may not be able to sustain the kind of growth you've enjoyed in the past. In today's emerging cloud-services market, it's time to change your business-model mix. The cloud delivers on its promise of ongoing, recurring revenue. It changes the business model, the customer, and much more. It makes sense for us to change, too.
Learn more: Download the Nintex survey infographic.
Watch a partner video featuring Josh Waldo of Nintex: Build the Right Partnership to Deliver Innovative Customer Solutions.
Josh Waldo is VP of channels & product marketing at Nintex Global Ltd. The company, headquartered in Bellevue, Washington, works with its 1,500 partners to help companies around the world achieve digital transformation.