By Scott Paul, Senior Director, Microsoft Alliance, at AppRiver on January 7, 2016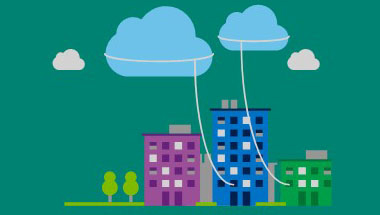 If you aren't already in Microsoft's Cloud Solution Provider (CSP) program, there's never been a better time than now to get started.
Cloud technology, with its low cost and ability to connect employees regardless of location, is here to stay. Cloud solutions let businesses of all sizes stay connected for low, monthly fees. They also require little if any hardware beyond a computer or tablet. As a result, more and more businesses are demanding cloud technology. The channel must be able to meet this growing demand.
Microsoft's cloud solutions offer a reliable technology platform that can be enhanced with snap-on partner solutions that improve security and backup, and simplify user and service management. Partners who bring great cloud platforms and technologies together to create business solutions generate more revenue, customer satisfaction and loyalty.
There's scale in this approach, too. With more than 1 million users a month signing up for Office 365 alone, the Microsoft cloud platform is big business.
Choosing the Right Way to Participate
Microsoft's CSP program offers different ways for partners to sell. Companies with the right business model, scalability and capability can partner Direct with Microsoft. Other firms and those with specialized cloud practices can work through the Indirect channel, which will be explained more in Part 2 of this post.
A cloud solution provider becomes a Microsoft partner by demonstrating the right investments, and by committing to the program requirements detailed in Microsoft's CSP agreement. Thousands of managed service providers (MSPs) and other partner types are part of Microsoft's CSP Program. These partners have options under the program to consume APIs, purchase a Partner Support contract from Microsoft, etc.
How do you know which fork in the road is best for your company? Consider the following five questions. If you can answer all five with a Yes, you'll probably qualify as a full partner:
Q1 - Support: Can you offer live help desk with provisioning capabilities? Ideally, it should also be backed by a Partner Support Contract with Microsoft.
Q2 - Scale & Reach: Have you invested in business tools and marketing automation such as HubSpot and demand-generation activities? And can you demonstrate your ability to attract and grow seats?
Q3 - Strong Value Proposition: Do you clearly exceed the value proposition of core cloud services, and can you show a history of customers paying a premium? Will you need hands-on support to build out a value proposition and practice that keeps recurring revenue rates elevated?
"I sell that, too" is not enough. Without something meaningful and differentiated on top of Microsoft's cloud, margins will suffer, and then sales, and so on. It's more than just attaching a brand and customers.
Q4 - Skin in the Game: Do you offer a financially-backed Service Level Agreement (SLA) for both service and support, as well as trust documents? A partner has to own the terms and be willing to create and execute agreements, such as HIPPA and associate and reseller agreements. This removes the finger-pointing.
Q5 - Service Adoption Competency: Do you have a plan for driving production usage of all cloud workloads on every account? There's a major Microsoft initiative underway to drive usage and service adoption, and Redmond is checking in. For example, Microsoft will send service-usage reports and measure your customers' usage of SharePoint. If it's low, expect to be asked to detail your plan for ensuring that when you sell a license, users are, well, using it.
If you answered Yes to all five, congratulations! You're a great candidate to sell through the CSP program. If not, don't worry. In part 2 of this blog post, I'll explain how to find the right indirect partner to work with.
~~~~~~~~~~~~~
Scott Paul is senior director, Microsoft Alliance, at AppRiver, an email and Web security solutions provider based in Gulf Breeze, Florida, and Lupfig, Switzerland.