By Peter Krass, Site Editor, The Channel Company on March 10, 2016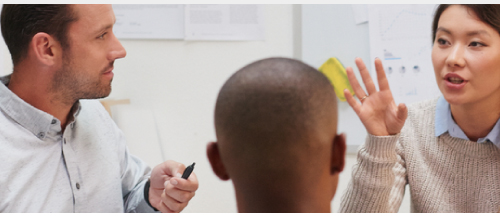 In a world of speeds and feeds, it's easy to forget that providing IT services is still a business of, by and for other people. Nowhere is that more true than when it comes to hiring and training your own staff.
Hiring the right people isn't easy. In a recent survey of hiring managers conducted by HR software supplier CareerBuilder, 70 percent of respondents said it's gotten harder than ever to find qualified candidates. Online job boards aren't helping: Slightly more than half said they're finding it harder to differentiate the right candidate from a sea of applicants.
Retention is especially important, too, given today's super-high levels of job mobility. Fully 75 percent of all full-time employees are either open to or actively searching for new job opportunities, according to another recent CareerBuilder survey.
Dataguise: Job One
So what's a services provider to do? In new partner videos, some of your colleagues offer helpful suggestions.
JT Si
son, worldwide VP of marketing and business development at Dataguise, says hiring is "the number one job for us." Dataguise is a small company, founded in 2007, that helps customers unlock the value of big data. "So bringing people in with the skill sets — not just the technical skill sets, but the ability to do multiple aspects of a job — are really important to us," Sison says.
For Dataguise, that starts at the top. Sison (pictured) says the company's founder and CEO, Manmeet Singh, has created a "culture of empowering individuals." That involves seeking new employees who not only possess the right skills, but also can play multiple roles. Dataguise also lets employees do what needs to be done, free of micromanaging. It also partners with Microsoft to align and develop the staff's technical skills.
What GAVS Gives
Terry Ittel, associate VP of client services at another service provider, GAVS Technologies, is a true believer in the power of staff hiring, training and retention. "It's all about people," he says. "We're a services business. We're not selling a product; we're not selling software. So the competency of our people is our delivery mechanism."
Specifically, GAVS is an provider of enterprise IT infrastructure solutions. "Culture is the core of the company," says Rao Haridasu, VP of solutions and strategy
(pictured). "We believe engaged employees deliver customer delight."
To that end, GAVS has built what it calls a "value-driver system" to promote respect, integrity and teamwork. "We believe," Haridasu says, "that any of our behaviors and engagements driven by these core values help bring in consistency and standardization — and, more importantly, celebrate the customers in our engagements."
So by all means, pay attention to technology. But remember that every business is ultimately about people — suppliers, customers, partners and employees alike.
To learn more, watch JT Sison of Dataguise in a partner video, Hiring and Training Staff with the Right Cloud Skills. Also see Terry Ittel and Rao Haridasu of GAVS Technologies in their video, Creating a Culture for Cloud Success. And browse other videos in the Cloud Business Transformation Center's Video Vault.