By Jen Sieger, Senior Business Strategy Analyst Microsoft on August 30, 2015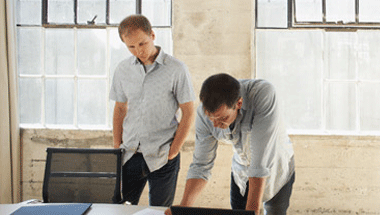 One of the most critical aspects of building a successful cloud business is ensuring that you have the right sales structure and the right sales force in place. If you, like many partners, are grappling with the move to the cloud, you are likely looking for some tips to help steer you in the right direction. Here goes:
Consider starting with a dedicated sales team focused on cloud
 
Many successful partners who have made the transition from on-premises businesses to the cloud started their transition by setting up a dedicated sales team focused on the cloud. Catapult Systems and SoftJam are great examples of this, as is Microsoft!
 

Catapult Systems'

traditional sales model was based on local pre-sales and sales personnel operating out of each of the regional offices. But the cloud is about scalability and more efficient use of resources, so it only made sense to mirror those characteristics in its new effort to sell cloud services. 

The company trained its regional sales personnel to sell cloud services, but it also created a new, centralized cloud sales team to extend its sales reach. The new team, with two pre-sales and four sales reps, targets the so-called "white-space areas" of the U.S. that are outside of the company's regional-office territories. The centralized selling team also performed another important function for Catapult Systems: helping build momentum for cloud services deals among the traditional sales force. 

SoftJam

, a partner based in Italy, built a dedicated pre-sales team focused on identifying customer pain points and needs and defining cloud solutions to address them. The dedicated pre-sales staff members are more consultative and business-oriented and so are better suited for cloud pre-sales than their predecessors.