By Burke Fewel, Director, Partner Capability Development Management Microsoft on December 16, 2015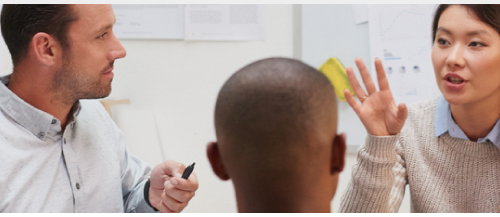 It's nearing time to wrap up 2015, and in the spirit of the year-end lists that appear in multitude this time of year, we thought we should join in on the fun.
So, without any further ado, here are our top 2015 training resources for Microsoft partners:
A year in the making,
Partner University just went live
and is the new hub of all things Microsoft Partner training. It replaces the Partner Learning Center and transitions us into a modern, robust, clean, online learning channel.
A solution-based training program designed to help partners address the specific needs of their small and midsize business (SMB) customers, the ModernBiz program stretches across Microsoft solutions, including Azure, Dynamics CRM Online, Windows 10 and devices, Office 365, Enterprise Mobility Suite (EMS), Power BI, and SQL Server.
The ModernBiz tech series trainings, offering in-person sessions scheduled in locations all over the globe, focus on building real-world solutions with hands-on experience in demos and labs.
3. Cloud Platform University Online.
This is an interactive, scenario-based training resource to equip you with the foundational elements of selling and supporting Microsoft cloud and enterprise technologies. Check out all of the programs covered in this training on selling for enterprise-focused partners:
Enterprise Web and Mobile Applications
Hybrid Identity and Enterprise Mobility Suite (EMS)
Hybrid Cloud Storage with StorSimple
Azure and SQL Server for Business Continuity
Security and Compliance
Enterprise Web and Mobile Applications