By Gavriella Schuster, General Manager, Worldwide Partner Group Microsoft on March 16, 2016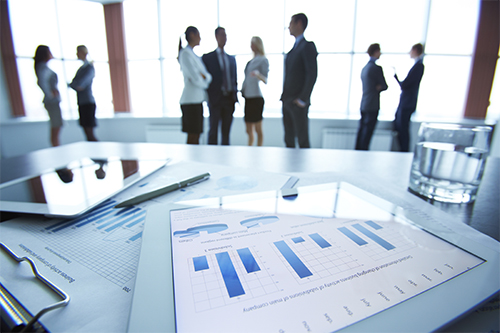 In today's new mobile-first, cloud-first world, the traditional sales process between buyers and sellers has changed—drastically.
As the days of selling big one-size-fits-all project solutions dwindle, business decision makers are looking for tailored solutions that are specific to their industry and issues, and it's important that sellers keep up with these changing buying patterns.
Mark Stuyt of consulting agency Neural Impact notes in a recent video, titled "Accelerate the Sales Process: Deep Dive," that this change is quite real, and it's characterized by a few key patterns:
Buyers want to be in control of their buying process. Anonymous and autonomous online, prospects complete a significant portion of their buying journey before they ever reach out to a vendor.
Buyers are more risk-averse. As the world emerges from the economic downturn, organizations are holding on to their capital rather than making major purchase decisions.
Buyers want turn-key solutions. Instead of investing in highly customized technology projects, prospects are looking for preconfigured options that are low-risk, workload-specific, easy to consume, and easy to purchase.
So how do you know if your team is ready to meet these demands today's new buyer has?
Assess your sales team
Partners who reorganize and re-train their sales teams to reflect the changing buyer of today's market will stand a better chance of gaining traction with prospects and seeing success in the crowded technology marketplace.
To help you do so, make sure your sales reps have all of the following:
Industry Expertise
If you're focused on specific industries, each member of your sales team needs to be an expert in those verticals. Can they speak knowledgeably with business executives about their industry, the common business challenges specific to that industry, and how the solutions you offer can help solve them? You've probably spent a lot of time and effort establishing yourself as thought leader in the verticals you're pursuing—your salespeople should be able to maintain and extend the credibility you've built.
Loyalty mindset
Trust has always been important, of course, but in a time when long-term relationships and subscription models are becoming the preeminent way to do business, loyalty is more critical than ever before. Your salespeople need to be in customer relationships for the long haul, comfortable with regular touches to cross-sell or solve problems that could derail a subscription renewal.
Pipeline foresight
With new buyers, customer engagement tends to come much later in the buying process than it used to. For example, Paul Nolan of Sales & Marketing Management says possibly as much as 70 percent of the journey is accomplished before buyers engage with vendors. Mark Stuyt points out that buyer psychology predisposes us to make decisions quickly, then search for validation for those decisions, so the earlier your sales reps reach out, the better. If your sales professionals are willing and able to engage with prospects early, the rule of primacy says the prospect will remember you before they think of the other vendors they engage with later in the process, and you'll have a better choice of being selected.
Remote sales skills
Is your sales team ready and equipped to sell remotely? Do they have the skills and tools they need to deliver a demo over the phone or Internet? Customers want solutions they can implement relatively easily, without a great deal of customization, so your salespeople should be ready with turnkey solutions that can be demonstrated remotely.
Expanded communication skills
Chances are your salespeople will be talking to both IT teams tasked with solving a particular business challenge, and line of business executives who are increasingly involved in major technology purchasing decisions. Pitches to IT professionals result in conversations regarding the nuts and bolts of features and functions; pitches to business executives may focus more on how your solution can help increase efficiency or minimize risks and costs. Be sure your sales professionals can speak to both aspects.
Resources to strengthen your team
The shift in customers—who they are, what they want, and how they buy—necessitates a shift in sellers, and that may mean working with your sales team to develop new skills. As always, we want to support your success, so we've made resources available that can help you and your salespeople attract prospects and convert them to long-term customers.
Within the Partner Profitability Learning Path you'll find tools to help you get started and train your team, such as:
The Cloud SureStep Sales Playbook, which discusses what today's buyers want, what drives their decisions, and how you can align yourself with their needs.
The Microsoft Partner Network's guide to Organizing Sales Compensation in a Cloud-First World. This will help you maintain both satisfied customers and satisfied salespeople.
Senior Business Strategy Analyst Jen Sieger's video on Planning your cloud business transition: Sales, which offers great insights into how cloud partners are already selling successfully.
We get it—learning new skills, especially when your skill set has previously worked very well, can be painful. Manage the shift by being transparent with your sales team; talk with them about the changes you're making and why you are making them. Chances are, many of your salespeople have noticed the need to further align with buyers first-hand and are already doing what they can to adapt. Now, it's your turn to provide tools to help them—and your organization—be even more successful in the cloud market.