By Jennifer Tomlinson, Sr. Marketing Manager, Microsoft Partner Network on March 7, 2016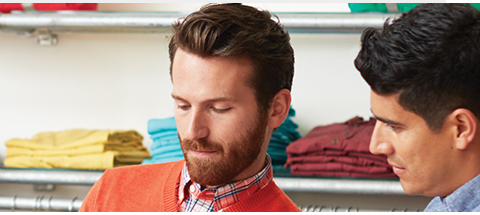 Connecting with potential customers is challenging in our industry's crowded marketplace. So many vendors, so many solutions: when it's time to purchase an IT solution, how does a prospect decide?
Better yet, how do you get them to decide on you?
What IT buyers look for in IT solution providers?
To answer our questions, we worked with market research firm MDC Research to survey more than 700 customers who had hired an IT vendor in the last two years. We asked them three things—
Where and how did you look for new IT vendors?

What terms or phrases inspired confidence in solution providers?

How did you determine the abilities and value of an IT vendor?
And here's what we found:
1. Buyers want to be able to find solution providers easily.
One key issue our research highlighted was that buyers are looking in lots of places for solution providers, and they aren't necessarily landing on individual vendor's sites. Your website is still important and it needs to be searchable, but you can't count on it to do all the "heavy lifting" of attracting prospects any more.
What you can do: Make it easy for prospects to find you. Know the keywords that will bring them to your site, for example. Another great way to increase your exposure to searchers is to ask current customers to rate your company on sites like Pinpoint or Yelp. This way you can showcase your successes with companies like the prospect's and demonstrate your expertise with the solutions they're looking for. Our research showed that "gold level" and "silver level" gave prospects confidence, so if you're a gold or silver level cloud competency partner, get that language in front of prospects! The important thing is to be where they're looking, with the language they're looking for.
2. Buyers search with keywords.
According to the research, prospects are finding it difficult to find the right company for their business needs. To find a new IT vendor, prospects generally conducted Internet searches, frequently of Original Equipment Manufacturer (OEM) and other industry specific websites.
What you can do: Be sure you convey your value proposition clearly at every touchpoint, so prospects know you are the right partner to help solve their pain points. Find ways to connect with prospects through OEMs and industry sites: comment on an OEM's blog, engage in a Twitter conversation, watch relevant industry sites for opportunities to engage. Use key language in your search engine marketing and pay-per-click ads. Make sure the right language appears in your website content, social media posts, and on your blog. Use the same keywords on offline marketing materials, too, including business cards, flyers, giveaways at your conference booth, etc.
3. Buyers like referrals.
In the search for a new IT vendor, prospects put great value on referrals from known associates such as OEMs, peers, or IT vendors.
What you can do: Referrals are really powerful, so ask for them—reach out to other partners and satisfied customers. Testimonials, white papers, and case studies have a similar effect on searchers, so get some good ones and display them on your homepage and marketing materials.
4. Buyers like experts.
According to our survey participants, words like "solution provider," "expert," "specialist," "certified" and "Gold-level" instill confidence that a provider is capable of solving a given challenge. Experience was the #1 criteria companies wanted to see when selecting an IT solution provider.
What you can do: Include words like "solution provider" in all your marketing (as appropriate), and be sure your salespeople know to use them in conversation with prospects. Prominently display your excellent track record on your homepage and other marketing collateral.
5. Buyers recognize your Microsoft affiliation.
Terms demonstrating sanction from Microsoft had a significant positive effect on perceived trustworthiness and quality. For example, "Find a Microsoft-certified Gold solution provider" rated as most convincing and conveyed the highest quality in providers with those we surveyed. And language such as "Microsoft-certified" gave these buyers the increased confidence of knowing Microsoft stands behind the solution, which can be especially convincing when prospects are taking on a new provider.
What you can do: You've earned your credentials—show them off! If you've earned a competency, let prospects know what was required of you to earn it. Be sure to designate "gold" or "silver," as those words have value to searchers, but be sure you explain what a "competency" is.
You may have only a small window (about 3 seconds!) to connect with potential new customers before they wander off to the next booth or click away to another website. Having the right language in your site content, knowing the right words and phrases to use in your marketing, and positioning yourself well when talking with potential customers will give you a strategic advantage in a crowded marketplace.