By Gavriella Schuster, General Manager, Worldwide Partner Group Microsoft on November 24, 2015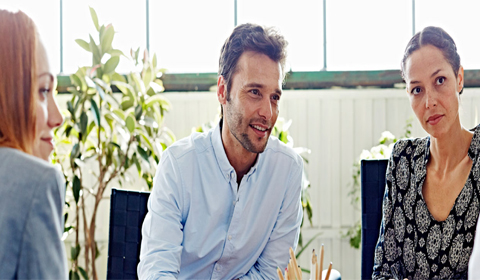 Digital security is top of mind for anyone on the Internet, and for good reason. Not only are hackers more sophisticated, better organized, and better funded than ever, working professionals are more mobile and more likely to use their personal devices to do work, which only increases the need for security everywhere. This can present challenges for customers and opportunities for partners.
Inspired by
Brad Smith's amazing keynote
at Worldwide Partner Conference in July, I started thinking about what security means for your customers. They're looking for security solutions, and even more, they're looking for solution providers they can trust. They're looking for transparency and control over access to their content in the cloud.
With Satya speaking on the subject on Tuesday, and Brad and others talking about it through their blogs, it's clear that at Microsoft, security is not just a priority, it's an imperative. To help you provide your customers the best possible service, we've introduced new capabilities that will give your customers greater control of their data.
The Customer Pain Points
Malware protection. Customers' employees are on so many devices – including personal ones – making it difficult for IT teams to lock down every device against malware. Viruses and spyware shift, and new threats come online all the time: staying ahead of hackers while not disrupting productivity, collaboration, and access can be a real challenge.
Corporate identity and data access. Organizations want to ensure that only the right people are accessing sensitive information. They need to be able to remove privileges from employees who leave and be confident their data is secure even if a laptop is lost or stolen.
Securing remote connections. These days, work gets done everywhere – in the field, at home, in coffee shops. With so much sensitive information moving between devices, users, and systems, often over unsecured networks, protecting data at rest and in transit is critical.