By Peter Krass, Site Editor, The Channel Company on June 1, 2016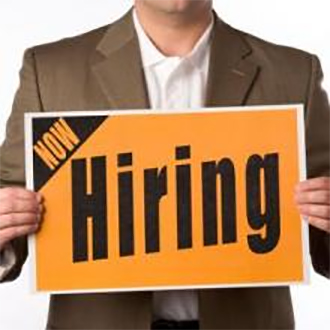 Looking to hire top tech talent? If so, you're far from alone.
But are you unable — or unwilling — to pay the kinds of high salaries today's tech professionals seek? Don't despair. You have other tricks up your sleeve, even if you don't know them yet.
The tech industry is currently going through one of those periods when the talent supply and demand are out of balance. Today, many positions are being created, yet little new talent is available. So if your cloud-services business has a position to fill, you can expect the hiring process to take not days, not weeks, but months.
And there's more to it than just a supply-demand imbalance. Many highly skilled IT pros can now entertain multiple job offers. Often these come with benefits that include above-average pay, stock options, flexible work schedules, and the ability to do at least some work from home. That's a big ticket to fill.
What's more, those salaries — already high — are getting higher. The 2016 salary guide published by staffing firm Robert Half Technology, provides these examples:
> IT project managers now earn an average annual salary of $95,250 to $146,500, an increase from just last year of nearly 5 percent
> Application architects' salaries are up from last year by an even greater 6.4 percent, to a high of $171,750.
> Mobile application developers' average salaries have risen in the last year in excess of 8 percent, to a high of $175,750.
But what if you can't, or won't, pay those kinds of salaries? Is all hope lost?
In a word, no. But you're going to have to be resourceful. Robert Half has a few recommendations:
> Provide assignments that are exciting and challenging.
> Foster a company culture that rewards innovation.
> Supply your tech pros with the latest tools.
> Let employees adopt flexible schedules and work remotely.
> Offer clear paths to promotions and job growth.
Can't Hire? Then Partner
But what if you can't even do those? Maybe the solution is to create a third-party channel network to find, win, make keep and grow customers. If that sounds interesting, take a look at this multipart video featuring Hans Peter Bech (pictured), Building Successful Partner Channels.
In these short videos, Bech, an economist and author who studies the growth of software-driven businesses, discusses the process for recruiting channel partners. He takes you from the early stage, where you have no partners, all the way to the late stage, where you have several.
So if you're looking to fill technical jobs, be prepared to compete. And if you can't, then consider partnering. Either way, you're bound to win.