By Gavriella Schuster, General Manager, Worldwide Partner Group Microsoft on March 3, 2016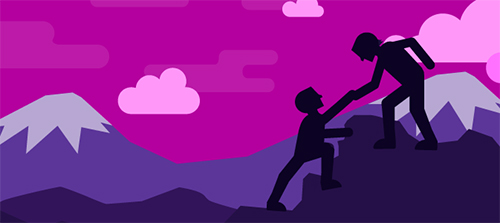 Clearly, attracting and keeping these tech-savvy employees is crucial, if not a necessity. Driven, knowledgeable, entrepreneurial, and diverse, Millennials aren't just joining the workforce, they're helping shape it—for the better.
Why hire Millenials?
Plus, critically for our industry, Millennials are also the first generation entering the workplace with native tech knowledge and talent. Born in the information age, this generation has been exposed to a world saturated with technology, and they are comfortable and proficient with devices, digital interaction, and the rapid pace of change.
So how do you get them to come work for you?
There is a lot of information out there about how to attract and retain Millennials: offer them flexible schedules, the ability to work remotely, a highly collaborative environment, the feeling that the work they're doing is socially important. But one of the most important ways to bring Millennials in—and enrich your workplace as a whole—is to establish a mentorship culture.
And I don't just mean older employees guiding younger ones—teaching and learning flowing in all directions is what creates a healthy workplace. One of the biggest draws for Millennial applicants is a collaborative, learning environment where they can share their skills and develop new ones. According to Business.com,
88 percent of Millennials prefer a collaborative culture at work
.
While it may change the traditional hierarchy, what Millennials say they want in a mentoring relationship is truly good for business. Here's what you need to know about what Millennials want:
Milennials want mentors
Having a culture where older, more-established professionals routinely help nurture Millennials in their careers is a great way to attract and retain this generation.
Millennials are typically ambitious
—according to the 2015 Deloitte Millennial Survey, 71 percent of those considering leaving their jobs are doing so because they want better opportunities to develop their leadership skills. So pairing them with someone in a role they might someday want to fill is particularly attractive and may well encourage greater longevity with your organization.
Millenials want to learn and teach.

According to the Deloitte report referenced above, Millennials are "more likely to report high levels of satisfaction where there is a creative, inclusive culture." To satisfy that desire, consider promoting reverse mentorships in your company culture. In this model, Millennials are encouraged to share skills they've developed with others who may be less technically adept.
Benefit for them
: Millennials place a very high priority on career progression and an open path to leadership roles. According to the Deloitte survey, excluding salary,
opportunities to be leaders was their second-highest criteria in judging job opportunities
, after "work/life balance." Teaching others about the valuable skills they have—like helping senior executive learn how to use Twitter, for example—is a way of demonstrating leadership ability.
Benefit for you: Millennial emphasis on collaborative learning can feel unfamiliar and even uncomfortable for older workers accustomed to more traditional structures, but, as we all know, organizations benefit when learning is shared. Millennials have talents and perspective organizations need; we just have to give them ways to shine.
Millenials want employers who put people first.
Benefit for them:
Companies that prioritize their employees are more likely to meet Millennial needs, such as flexible work schedules and innovation labs to explore new ideas. These organizations may also
be more open to unconventional mentoring relationships
, such as DIY or external mentoring.
Benefit for you: By putting people first, organizations will keep talented employees longer, reducing churn and the costs associated with it.
Hiring the person who has the right skills to do the job and is a good fit with your company culture is critical, but finding that person—and getting them—can be tricky. Get a head start on the process by making adjustments to your organization now that will appeal to Millennials.