By Gavriella Schuster, General Manager, Worldwide Partner Group Microsoft on January 28, 2016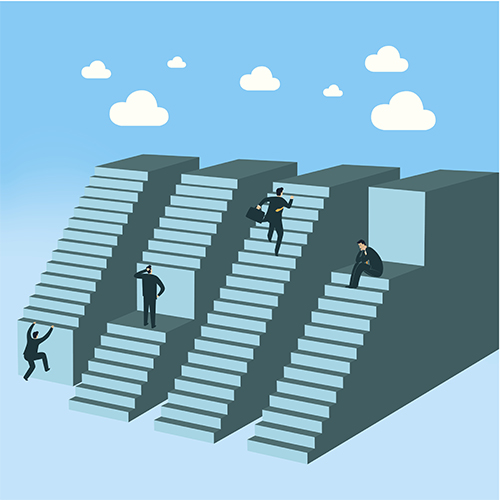 The reasons it is important to make sure you are indicated as the Digital Partner of Record for your customers are clear, and many partners delivering cloud deployment and lifecycle services are already benefiting from this designation.
However, we know that both partners and customers benefit when multiple partners are associated with cloud subscriptions and delivering on their areas of strength and specialty. Because of this, we're turning our attention to new ways we can recognize all partners driving customer usage of our cloud services, from "Sell and Deploy" to "Manage and Use."
In response to your feedback, we're optimizing the
Digital Partner of Record (DPOR)
process and introducing different ways to measure and recognize the work of multiple partners on a single subscription.
Improving the Digital Partner Record process
Digital Partner of Record (DPOR) has been the primary path for partners to earn cloud-based competencies and benefits, get visibility into their cloud business, and get information and insights to help optimize customers' solutions and find additional opportunities to drive active usage.
Currently, when a customer designates a partner as the Digital Partner of Record on a cloud subscription, it allows us to do three things:
1. Pay that partner incentives based on the customer's usage and consumption
2. Measure the partner's services capacity, and
3. Track towards ultimately qualifying the partner for cloud-based competencies.
Additionally, the DPOR gains insight into customers' cloud service usage and consumption and knows when customers are at risk of non-renewal. We will continue to pay qualifying partner incentives solely to the partner whom customers set as their Digital Partner of Record.
New ways more partners can get recognized for their work with customers
However, as our industry changes and becomes more complex, creating partnerships is becoming more and more vital to many partners' success, and ultimately toward delivering more customer value. When partners like you work together, you can do more, offer more to your customers, and continue to build your business, but there are currently limitations on the number of partners that can be the Partner of Record for a customer.
In order to make it easier for you to build partner-to-partner relationships, we're introducing new ways to help you get credit for the work you do with customers to help you grow your business in meaningful ways, even if you are not the Partner of Record.
Through this expanded review process, you'll be recognized for your performance through accelerated progress towards Cloud Competency qualification. Previously only the DPOR partner received credit toward the competency, but we think the performance of every partner involved on a cloud subscription matters and should be recognized.
If you work on a cloud subscription but are not listed as the DPOR, data about your work from the following four sources will help you earn credit and qualify for the competency sooner:
Microsoft Sales (for the transacting partner of Enterprise Agreements and Open licenses)
Commerce Platform (for CSP subscriptions)
FastTrack Onboarding Center
Delegated Admin Privileges (per workload)
While we will continue to pay incentives only to one partner per subscription for deployment and lifecycle-related work, we will also continue to look into additional ways to recognize the other partners associated with a cloud subscription.
It is important to note that when customers seek assistance from Microsoft directly, we will defer to the Digital Partner of Record where you are listed. If you want to be the first point of contact for your customers, the Digital Partner of Record moniker is the way to go. When multiple partners are involved in customers' cloud subscriptions, everyone benefits. Customers get better service and more comprehensive solutions. Partners build and maintain relationships with their customers and with other partners, opening the door for future cooperation. There's a place and a role for everyone in the cloud; we want to make it easier and more valuable for you to join forces on cloud subscriptions.