By Peter Krass, Site Editor, The Channel Company on June 22, 2016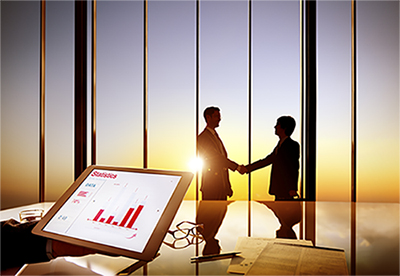 What's compliance got to do with building your cloud-services business? A lot.
Most of your clients have laws and regulations they must comply with. That could be national laws, like those in Germany limiting cross-border data transfers. Or state, county and regional laws, such as New York State's information security breach and notification act. Or industry rules and regulations, such as HIPAA, which applies to U.S. health insurers.
Most likely, it's a c
hallenging combination that involves all of the above. All that compliance can be costly, time-consuming and complex. And that's where it can help you grow your business.
For example, take Andrea Pescino, founder and COO of SoftJam, a 140-person systems integrator based in Genoa, Italy. The company has recently transformed itself into a cloud services provider, offering Microsoft's Office365 subscription service; Azure compute, store and other services; and Windows Intune solution for PC and mobile device management.
But as the company pivots to the cloud, Pescino (pictured below) says SoftJam now faces two new kinds of competitors: system integrators o
ffering both on-premises and cloud-based solutions from suppliers other than Microsoft, and system integrators competing with the same or similar Microsoft products.
It's when competing with the first group — those offering non-Microsoft products — that Pescino says SoftJam gains an advantage from compliance. "In Europe there are laws regarding privacy," he explains. "Microsoft is the only one being compliant. So it helps us a lot in being effective against the competition."
How about when competing against other Microsoft partners in his region? There, Pescino relies on certification levels his team has achieved from the Microsoft Partner Network. "This," he says, can offer you a distinct advantage against the others."
So if you're looking for a distinct advantage to help build your business, try competing with compliance.
~~~~~~
To learn more, watch a short partner video featuring Andrea Pescino of SoftJam, Differentiate Your Business with Compliance.
And browse the more than 50 valuable partner videos waiting for you in the CBTC Video Vault.