By Peter Krass, Site Editor, The Channel Company on April 27, 2016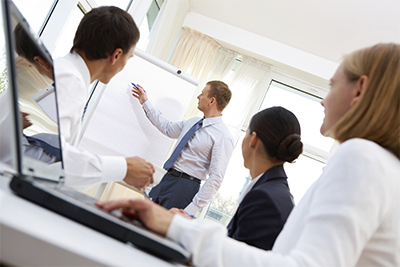 Have you gone global yet?
It's called the worldwide web for a reason. Today's technology business is truly global. Even though many small and medium businesses still operate locally, their customers, suppliers and partners can be literally anywhere in the whole wide world.
That goes for you, too. You may have grown your cloud-services business serving customers in your city, state or region. But think of the growth opportunities waiting for you beyond those borders.
The challenge, of course, is how to do it. Running a multi-region or multi-national operation isn't easy. You have to hire staff, rent offices, purchase or lease equipment, possibly in a foreign language. All that can exceed the reach of many service providers.
The good news is, there's an easier way: working with partners. Let's say you're based in London, but want to reach customers in Paris. Rather than establishing your own bureau français, you could instead work with a French partner. They'll already know the territory, language and customer base.
Many leading providers already do this. Take Nintex, a U.S.-based provider of workflow solutions. Nintex operates a channel network of some 1,600 partners. That lets the company service customers in 90 countries and nearly 25 local languages.
Getting Help
Suppliers like Microsoft can help you go global, too. That's been the case for I.B.I.S., a provider of supply-chain management solutions. Though the company is based in the southern United States, its business has now gone global.
"We're teaming with Microsoft throughout the world," says Andy Vabulas, CEO of I.B.I.S. "I couldn't be more excited."
One reason I.B.I.S. has been able to go global: It adopted Azure technology. "Going big in the cloud and with Azure has changed everything, because we can now deliver solutions cheaper, faster and better," Vabulas says. "I know that sounds trite, but it's true. With Azure, we're there. We can go global with a lot less friction than we ever dreamed."
Azure is also helping I.B.I.S. change its business model. In the past, the company made most of its money from traditional ship/install/bill activities. But now, thanks to Azure, it's moving to a model based on recurring revenue. "That," Vabulas adds, "allows us to grow and grow and grow."
How about you? Ready to go global? With partners, you won't even need a passport.
To learn more, watch this partner video, Taking Cloud Services Global, featuring Andy Vabulas of I.B.I.S.
Browse and watch more than 50 partner videos in Cloud Business Transformation Center's Video Vault.