By Peter Krass, Site Editor, The Channel Company on May 12, 2016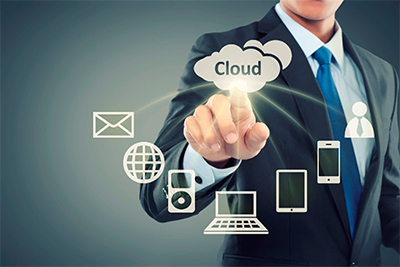 When famous thief Willie Sutton was asked why he robbed banks, he reportedly answered, "Because that's where the money is."
I'm not recommending that you go out and rob a bank! But I am serious about going where the money is. And a recent survey of CIOs shows that the big money in IT is going to Microsoft and the cloud.
The survey, conducted earlier this year by JP Morgan Chase, gained responses from more than 205 CIOs at big enterprises, those with IT budgets of at least $600 million a year.
The results, recently shared with JP Morgan's investment clients, include the finding that CIOs expect the public cloud to grow a lot. Respondents to the survey said they expect more than 40 percent of their public workloads, on average, to be running on the public cloud in the next five years. That's up from only about 15 percent today.
Spending Slowdown
That public-cloud growth rate is all the more impressive when you consider that overall IT budgets aren't growing much.
CIOs responding to the JP Morgan survey said their IT budgets will grow this year by an average of just 2.8 percent. That's only slightly lower than their customary 3 to 4 percent annual increases. But remember, when your total budget is $600 million, that 1 percent difference represents a sizable $6 million.
And among the very biggest IT spenders, those with budgets in excess of $2 billion a year, the numbers are rising even slower. These CIOs say their budgets increased this year not by that 2.8 percent, but only 1 percent.
In its survey, JP Morgan also asked the CIOs which IT vendors they expect will be most critical and indispensable to their IT environments in the future. Microsoft came way out on top. No one else was even close. Here's how the respondents named them:
Microsoft: called critical/indispensable by 47%
Amazon Web Services: 13%
Cisco: 12%
Oracle: 11%
SAP: 9%
IBM: 4%
Need more evidence? Consider this: When Microsoft recently reported its Q3 financial results, the company also revealed that its cloud business had brought in revenue for the quarter totaling $6.1 billion. That's over $2 billion a month! Microsoft also said that its Q3 Azure revenue grew 120 percent in constant currency, and that usage of Azure compute and Azure SQL database more than doubled year-over-year.
In other words, that's where the money is!
Partner Voices
But don't just take my word for it. Take the words of these Microsoft Partner Network (MPN) members, too:
"MPN has been critical for us to ramp up our skill set for the people implementing our cloud solutions." — Miguel Wood, chief SharePoint architect and director, Planet Technologies (USA)
"MPN has helped us create a baseline and a benchmark for where we need to be." — John Purdy, CEO, Ergo (Ireland)
"The Microsoft learning platform helped us to obtain more than eight accreditations." — Albert Isern, CEO, Bismart (Spain)
They're just a few of the Microsoft partners from around the world who are featured in a short video you can watch now: MPN Supports Partners.
You can also browse and watch other short partner videos in the Cloud Business Transformation Center Video Vault.
And remember: Go where the money is.